How We Got Started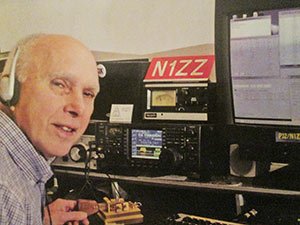 Paradan Radio started shortly after lightning surges damaged both my station N1ZZ and W1BV's station.  Neither one of us had switched our antenna feedlines to ground, nor had we disconnected our coax lines.  So, to avoid this surge damage problem in the future I assembled a relay switch to automatically disconnect the coax cable from the radio and to ground the antenna's coax shield and center. This occurs when the radio is turned off.  When we turn the radio on, the antenna is properly connected.  It's worked well all summer long…..  no damages during lightning storms. At this time I was developing and manufacturing other handy ham radio devices for others.  So it made sense to develop this lightning surge protector too and also to start selling all these products myself.   It's like the old days when I started and managed West Mountain Radio, the home of the RIGblaster. Fun has returned again.   
Presently there are only a few of us trying to grow the business.  Our products are well made here in the USA and they work well. Check them out on this website.  Also we always need some good ideas for new products.  Let us know.  I can be reached via email, n1zz@arrl.net, or on the HF bands from home N1ZZ, PJ2/N1ZZ, KP2/N1ZZ, and PJ2T. 
W1BV is also active on HF from home too.